Biography
Originally from Federal Way, Janelle Chase Fazio moved to California where she received her undergrad degree magna cum laude in English and Spanish from Mills College. After teaching high school Spanish for a year, she returned to teach in the Pacific Northwest and, ultimately, to attend the University of Washington School of Law.
Janelle has always been driven by a desire to help people solve difficult problems. Like many people, she went to law school determined to change the world. She now focuses on changing the lives of her clients, one case at a time. Janelle focuses her practice at GTH on civil rights, employment law, consumer protection, and personal injury, and has published articles and presented CLEs on these topics.
Fluent in Spanish, Janelle is a certified interpreter and donates her services in that capacity to help people navigate the legal and social-services system. She has worked for the Innocence Project Northwest, an organization dedicated to exonerating falsely convicted prisoners. She has also volunteered at the Northwest Detention Center helping detainees complete paperwork for amnesty proceedings, and at the Immigrant Family Rights Project where she worked to secure U-Visas for immigrant women who have been victims of domestic violence in their home countries.
Janelle is married to a college basketball coach and together they have two black cats, a German Shepherd, and twenty-one nieces and nephews. When she's not working, Janelle enjoys salsa dancing, reading sci-fi/fantasy and historical fiction novels in her indoor hammock, and hosting impromptu dance parties with all those nieces and nephews.
Representative Matters
Janelle Chase-Fazio and James Beck represented a former State employee in a four week jury trial culminating in a total award of $1,106,094. The employee, a mandatory reporter, was demoted and then terminated after reporting expired meat he thought would be served to a vulnerable adult population. The suit sought damages against the State for retaliation. After the verdict, Mr. Beck and Ms. Chase-Fazio successfully argued for injunctive relief to ensure the State changes policies on retaliation. Quayle v. State of Washington, Pierce County Superior Court Case No.: 15-2-05962-4.
Any representation here regarding the results obtained for a client is for illustrative purposes only. It does not constitute a guarantee of a particular result in any other matter.
Professional History
EDUCATION
J.D., University of Washington School of Law, 2016
B.A., Mills College, 2009
magna cum laude
JURISDICTIONS ADMITTED TO PRACTICE
Washington
PROFESSIONAL & BAR ASSOCIATION MEMBERSHIPS
Washington State Bar Association
Tacoma-Pierce County Bar Association
Washington State Association for JusticeVice Chair, Employment Section
Honorable Judge Bryan American Inn of Court
PROFESSIONAL HISTORY
Gordon Thomas Honeywell LLP, Summer Associate, 2015
Office of the Attorney General, Labor & Industries, Seattle – Law Clerk – 2014
Terrell Marshall Daudt & Willie PLLC, Seattle, Legal Assistant, 2012-2013, 2014-2015
Law Office of Jody Gross, Seattle, Legal Assistant, 2011-2012
HONORS & AWARDS
Selected for the Washington State Rising Star List – 2018 – 2020
COMMUNITY ACTIVITIES
Northwest Immigrant Rights Project (NWIRP) Detainee Assistance, Seattle – 2013-present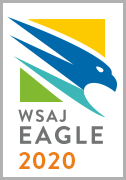 Español
Originalmente de la cuidad de Federal Way, Janelle Chase Fazio se mudó a California donde asistió a la universidad de Mills College. Después de la universidad, enseñó español en una escuela secundaria en California. Eventualmente volvió al noroeste del pacífico a enseñar y, últimamente, a asistir a la facultad de derecho de la Universidad de Washington.
Janelle siempre ha deseado ayudar a la gente a resolver sus problemas más difíciles. Aunque estudió el derecho con el objetivo de cambiar al mundo, hoy en día se ha dado cuenta que es más sensible enfocarse en resolver un problema a la vez. Ella actualmente se enfoca su práctica en los derechos civiles, la ley del empleo, la protección del consumidor, y el injurio personal.
Fluente en español, Janelle es una intérprete certificada y dona sus servicios en esa capacidad para ayudar a las personas a navegar el sistema legal y los servicios sociales. Ha trabajado para el Proyecto de Inocencia del Noroeste, una organización dedicada a exonerar a los individuales que son convictos incorrectamente. También ha trabajado como voluntaria en el Centro de Detención del Noroeste ayudando a los detenidos a completar los trámites para los procedimientos de amnistía. Además ha trabajado en el Proyecto de Derechos Para las Familias Inmigrantes, donde trabajó para obtener visas U para las mujeres inmigrantes que han sido víctimas de violencia doméstica en sus países de origen.
Janelle está casada con un entrenador de baloncesto. Juntos tienen dos gatitos negros, un perro, y dieciocho sobrinas y sobrinos. Cuando no está trabajando, Janelle disfruta bailar la salsa cubana, leer novelas de la ciencia ficción y fantasía, y la ficción histórica. Además le gusta tener fiestas de baile improvisadas con todos esos sobrinos y sobrinas.