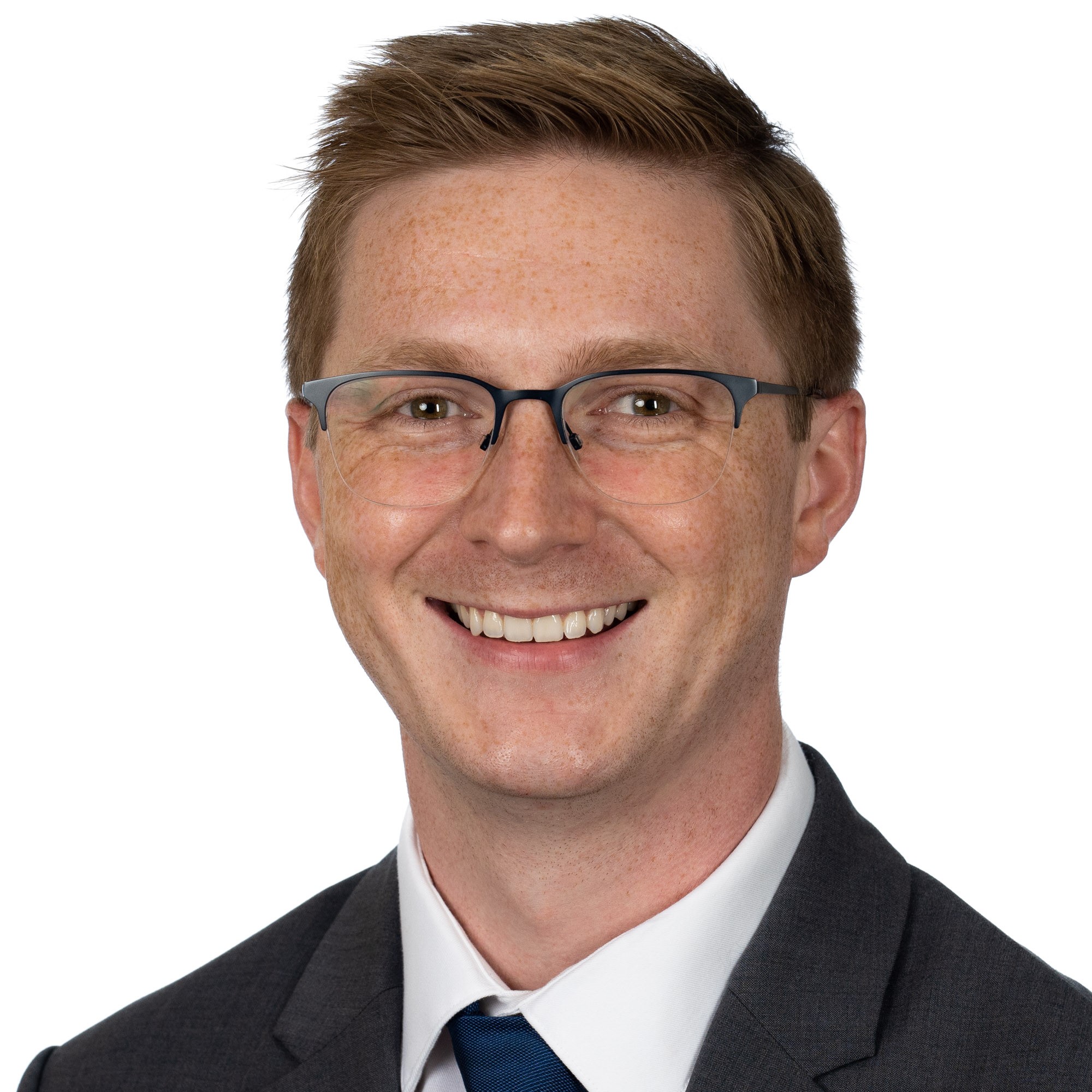 Associates Ian Leifer and Mitch Wright have authored a piece published by the Tacoma-Pierce County Bar Association entitled "Young Lawyers Report: IFCA Noneconomic Damages" about two major holdings by the Washington Court of Appeals Division II in its recent opinion in Beasley v. GEICO General Insurance Co., 23 Wn. App. 641, 517 P.3d 500 (2022), which impacts cases involving insurance companies. First, under the Insurance Fair Conduct Act, an insured's noneconomic damages (i.e., pain, suffering, emotional distress, etc.) are "actual damages," which can be recovered and trebled against an insurance company under IFCA. Second, an insurance company can violate IFCA by failing to timely pay undisputed insurance benefits.
Their insights are shared below and can also be read Click here.
Posted on: Apr 22, 2023
By Ian Leifer and Mitch Wright
IFCA Noneconomic Damages & Violations for Untimely Payment of Undisputed UIM Proceeds
TPCBA Young Lawyers held its first meeting of 2023 on January 3rd. One goal for the Young Lawyers this year is to present articles that interest not only the younger lawyers, but the Bar as a whole.
A recent case that should be of interest to many members is Beasley v. GEICO General Insurance Company, 23 Wn. App. 641, 517 P.3d 500 (2022), review denied, No. 101395-7, 2023 WL1818615 (Feb. 8, 2023). This case requires insurers to timely pay the undisputed amount of any claim an insured has for an underinsured claim and also clarifies the broad scope of the damages that an insured can recover under the Insurance Fair Conduct Act ("IFCA"), RCW 48.30.015.
Beasley addressed claims brought under the IFCA.
The appellate court held:
1. An insured's "actual damages" recoverable under IFCA include noneconomic damages.
2. An insurer violates IFCA as a matter of law by not timely paying undisputed UIM benefits.
In Beasley, Jerymaine Beasley filed a lawsuit against his UIM insurer, GEICO, alleging breach of contract, bad faith, and violations of IFCA and the Consumer Protection Act ("CPA"). Beasley was injured in a car accident and recovered the tortfeasor's policy limits of $25,000. Accordingly, Beasley qualified as an "underinsured" under his GEICO policy. Beasley demanded GEICO pay its $100,000 UIM limit. GEICO counter-offered $10,000 to settle Beasley's UIM claim. Beasley rejected the offer but requested that GEICO immediately pay the $10,000 as an undisputed UIM amount. GEICO refused.
During discovery, Beasley's counsel deposed GEICO's insurance adjuster. The adjuster was asked to define "undisputed benefits." He testified, "if we're in the phase of negotiation where there's an offer and a demand, a dollar figure, then there would be an undisputed amount." He later (in effect) conceded that GEICO's offer of $10,000 was an "undisputed amount." Based on this testimony, the trial court found that GEICO's failure to pay the $10,000 was an IFCA violation and directed a verdict on that issue. The jury rendered a verdict of $84,000 on the IFCA claim, and $400,000 on a bad faith claim. As authorized by the IFCA statute, the trial court trebled the IFCA damages to $252,000.
A. "Actual Damages" Under IFCA.
This is the marquee issue. The trial court held that "actual damages" under IFCA did not include noneconomic damages.
Meanwhile, the Appellate Court reasoned that "actual damages" is an ambiguous term. Therefore, the proper inquiry was: what was the legislature's intent in passing IFCA? The answer is to protect insureds and punish insurers who unreasonably delay or deny legitimate claims. Given the legislature's intent, the appellate court reasoned that IFCA "actual damages" include noneconomic damages, i.e., "nonmonetary losses," which include items like pain, suffering, inconvenience, mental anguish, disability, disfigurement, emotional distress, etc. See RCW 4.56.250(1)(b).
Beasley also includes a helpful discussion regarding the differences between bad faith, CPA, and IFCA damages. Accordingly, IFCA allows for "actual damages," which include noneconomic damages, treble damages (a jury question in federal cases and a judicial question in state court), and attorney's fees. After the appellate ruling on this point, Beasley will now be able to include his noneconomic damages in his IFCA claim, which will accordingly be subject to trebling.
B. An Insurer Refusing to Pay Undisputed UIM Benefits Violates IFCA as a Matter of Law.
A narrower issue addressed by the court was whether an insurer acts in bad faith as a matter of law when it refuses to pay "undisputed amounts" in the UIM context. In Beasley, the trial court ruled in the affirmative, granting Beasley's request for a directed verdict on that issue. The Appellate Court affirmed the trial court's directed verdict following a de novo review. The Appellate Court reasoned that an insurer is not always obligated to pay an offer. But, here, GEICO, through its claim adjuster, acknowledged Beasley was entitled to receive $10,000 because it represented a "fair and reasonable… settlement offer" and "undisputed UIM benefits." The appellate court also noted that GEICO's policy does not provide any language discussing when it must pay "undisputed" damages. Further, GEICO did not present any evidence that undisputed UIM benefits were not "owed." Absent such evidence, and because Beasley accepted the $10,000 as an undisputed portion of the damages by demanding payment of that portion, GEICO owed it immediately. Accordingly, undisputed UIM proceeds are owed when an insured requests that an insurer remit payment.
Importantly, particularly given the number of insurance cases removed to federal court, Judge Lin of W.D. of Washington recently relied upon the Beasley holding in West v. State Farm Mut. Ins. Co., No. 2:21-cv-00936-TL, 2022 WL 3646790 (W.D. Wash. Aug. 24, 2022). In West, the insured sought to amend his complaint to add an IFCA violation against State Farm for not timely paying "undisputed" UIM benefits. Judge Lin allowed the insured's amendment and reasoned that "the Beasley court implicitly affirmed the lower court's determination that GEICO 'unreasonably denied the payment of benefits by failing to pay' an undisputed amount in a timely manner in granting the plaintiff judgment as a matter of law on the IFCA claim." In West, State Farm argued that the amendment was futile because it eventually paid out the "undisputed" UIM benefits, which was the policy limit (including interest). But the insured argued that the payment was untimely and, therefore, violated IFCA. Judge Lin agreed that questions of fact remained and, therefore, allowed the insured to add the IFCA claim, despite having received the UIM policy limits.
Key Takeaways
Everyone:
• IFCA "actual damages" include noneconomic damages.
• "Noneconomic damages" include "pain, suffering, inconvenience, mental anguish, disability or disfigurement incurred by the injured party, emotional distress, loss of society and companionship, loss of consortium, injury to reputation and humiliation, and destruction of the parent-child relationship." RCW 4.56.250(1)(b).
• The scope of "actual damages" should be considered during every case evaluation, demand, offer, negotiation, insured deposition, insurer deposition, jury instruction, and trial presentation.
If Representing Insurers:
• You should prepare your client to pay "undisputed benefits" when requested by an insured.
• You should consider discussing with your client the distinction between an offer to settle a claim that amounts to a compromise amount as a means of resolving a disputed claim, versus an amount that the insurer has determined should be paid in any event.
If Representing Insureds:
• Your demand letter should demand that the insurer immediately pay undisputed benefits.
• Consider pleading an IFCA claim, even if an insurer eventually pays "undisputed benefits." A delayed payment may result in IFCA liability. See West v. State Farm Mutual Insurance Company.
• Do not have your clients sign a UIM release if the UIM carrier has made an offer but failed to timely pay that undisputed amount, as your client may have a possible IFCA claim for the carrier's failure or delay in payment.

Attorneys at Gordon Thomas Honeywell have been trying insurance coverage and serious personal injury cases for over a 100 years. If interested in further discussing the implications of the Beasley opinion or any potential insurance coverage or serious personal injury case, please do not hesitate to reach out to Ian (ileifer@gth-law.com) or Mitch (mwright@gth-law.com).
Ian Leifer is a litigation associate at Gordon, Thomas, Honeywell, primarily litigating insurance coverage, personal injury, employment, real estate, and business disputes.
Mitch Wright is a litigation associate attorney at Gordon, Thomas, Honeywell, practicing in plaintiff 's employment, civil rights, personal injury, and land use litigation.